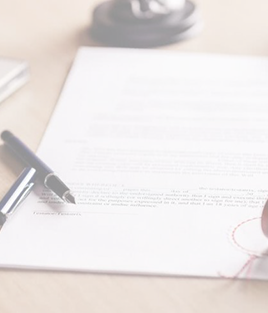 Entrepreneurship in Morocco plays a major role in economic growth and job creation.
Indeed, the entrepreneurial activity in Morocco has made remarkable progress in recent years, thanks in large part to the efforts made in terms of incentives and promotion measures. Among these, it is worth mentioning the following:
The establishment of the Regional Investment Centres (CRI) in 2002, with the purpose of promoting entrepreneurship through the single window for business creation. These centres also accompany entrepreneurs and investors in their projects and assist the Regional Committees for Business Environment in improving business environment in their respective regions. It is worth mentioning that these centres have been reformed in order to be able to completely fulfil their missions related to the promotion of private investment and regional development. The 2019 reform concerned:

The reorganisation of the Regional Investment Centres ;

The consolidation of the various investment sub-commissions into a single Unified Regional Investment Commission

The consolidation of the overall reform of the investment policy through adopting accompanying measures designed to simplify procedures at both regional and national levels.

Adoption of a set of measures designed to simplify business creation procedures in Morocco. These include:

The adoption of a new legal framework regulating the creation of businesses online

Reduction of business creation costs by removing the minimum capital requirement, registration fees, and stamp duties.

Shortening of the time required to establish a company through dematerialising the Negative Certificate and  adopting the stamp visa (abolition of the physical stamp).

The launch of the status of the self-employed ("auto-entrepreneur") in 2015, established under Law no.114-13. This is a new flexible regime that offers many advantages to the self-employed, including in particular:

Simplified creation and termination procedures;

Exemption from bookkeeping and possibility of invoicing;

Reduced taxation (1% of turnover for industrial, commercial and craft activities , 2% for services);

Specific medical and social coverage.
All these reforms and measures taken have had a strong impact on entrepreneurship in Morocco and have helped to improve the country's ranking in international reports. The latest Doing Business 2019 report, published by the World Bank Group on October 31, 2018, ranked Morocco 34th out of 190 countries worldwide in terms of business creation.
In addition, the recent edition of the «2018 Global Entrepreneurship Monitor (GEM) » report stressed that Morocco is experiencing an acceleration of its entrepreneurial dynamic compared to several other countries.